Call of Magic

Season
Episodes
3 Seasons
? episodes
Slogan
The past returns so it's time to face it. Let bygones be bygones.
Starring
Zendaya as Danielle Mikaelson
Danielle Campbell as Davina Claire
Ricky Whittle as Leon Dominic
Marques Houston as Elon Demond
Gaspard Ulliel as André Garen

Priyanka Chopra as Maya Lilavati

The Originals: Call of Magic is a miniseries/spin-off made into a 3-part series.
It will follow Danielle and Davina's adventure to Paris and introduce a new stories that involve some of the characters' past and how to it will affect those in the present day. This will even focus on of those whom want a normal life or be in the world of magic.
Follow the story of our characters as they will find their friendships strengthen, their destinies revealed and the futures they have written for themselves.
Magic Arc: Sisterhood & Brotherhood
Edit
After their departure from their family and friends as well as their old lives, Danielle and Davina along with Leon begin a new adventure in Paris but will find danger against a new threat from a magic prison. Those with a past that they rather not return to, comes back to haunt them and each of those events connects the characters in a unique way which leads to a strong bond of friendship for our characters.
Journey Arc: ?
Edit
TBA
Friendship Arc: True Friends Never Fade
Edit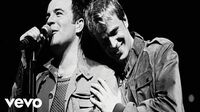 TBA
Main Cast
Edit
Supporting Cast
Edit
Major Supporting
Magic Arc
More coming soon...
Journey Arc
Levi Miller as _________
Ian McShane as _________
Friendship Arc
Kristen Stewart as _________
Special Supporting Cast
Edit
Guest Cast
Edit
Magic Arc
Kara Royster as ____________ (joins ?, Danielle's descendant)
Ashley Greene as Joy Boutroux (Part 1)
Abigail Breslin as Fleur Garen (Part 1)
Julie Delpy as ____________ (Part 2 or 3)
Virginia Madsen as Mylène Roux (Part 1)
Devon Allowitz as Eric Allen (Part 2)
Unknown Actress as Mélanie (Part 3)
Maia Mitchell as Ms. Claire (Part 2)
Journey Arc
Dakota Johnson as ____________ (Part 1-?)
Friendship Arc
Special Guest Cast
Edit
Magic Arc
Edit
Journey Arc
Edit
Friendship Arc
Edit
(6 episodes)
This will start off as a miniseries and could possibly later become a full series.
This series will have some traits of the popular t.v. series, Charmed.
You can expect this series to feel more light and not as dark as The Originals Fanfiction and Eternal Darkness.
This series will take place in Paris.
There will be more focus on relationships and magic.
Danielle and Davina will be in college but there will not be scenes of that at the start.
Danielle's past will come further into play.
Danielle and Davina will be almost 20 years old when this series starts.
Just like Eternal Darkness, Element Spirits will also be introduced.
Leon's past will come into play and play a big role in the series.
Davina will get a bigger and major storyline later in the series.
The episodes will possibly be twice as long.
One episode will be written every season.
The timeline is set in early 2015.
New revelations are made.
There will be flashbacks of Cassandra and Danielle's past.
The final scene is something that no one saw coming.
Leon and Danielle's relationship will further develop and could possibly turn into something more.
For the first time ever, a Element Spirit will be introduced.
A new type of magic will be introduced.
The final scene is something that no one saw coming.
Ad blocker interference detected!
Wikia is a free-to-use site that makes money from advertising. We have a modified experience for viewers using ad blockers

Wikia is not accessible if you've made further modifications. Remove the custom ad blocker rule(s) and the page will load as expected.