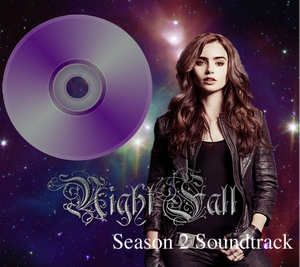 The official soundtrack of the second season of
NightFall
.
Theme Song
Animal by Keke Palmer
Alone In The Dark by Vadmin Kiselev
Good outweight the Bad? by Elliot Yamin
Heart by Heart (any 3 versions) by Demi Lovato
Yesterday by Leona Lewis
This Girl is on Fire by Alicia Keys
I Need You by Alexandre Desplat
Away From Me by Evanescence
Light A Fire by Rachel Taylor
Ad blocker interference detected!
Wikia is a free-to-use site that makes money from advertising. We have a modified experience for viewers using ad blockers

Wikia is not accessible if you've made further modifications. Remove the custom ad blocker rule(s) and the page will load as expected.