Lorenzo St. John
Biographical information
Born
Turned

By Lillian Salvatore on November 1, 1903

Status
Occupation
Species

Vampire (Currently)
Spirit (formerly)

Gender
Family information
Supernatural information
Killed by
Appearance
Played by
First seen
.
Lorenzo (a.k.a Enzo) St. John was a major recurring character and Damon Salvatore's best friend from The Vampire Diaries. He will be featured in the new Buffy spinoff, NightFall, with a new storyline.
Throughout NightFallEdit
Season One
Edit
Personality
Edit
Physical Appearance
Edit
Relationships
Edit
Relationship page: Verona and Enzo
Verona is Enzo's romantic interest. TBA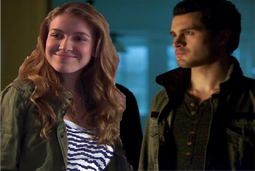 "You're a good man, Lorenzo. If you keep letting the darkness in, its going to consume you whole until the good in you fades."
—Charlotte to Enzo
Season One
Enzo was killed off in TVD but was later brought back to life.
He wants to be a good guy but he struggles with it.
We might see him on a journey towards redemption.
Ad blocker interference detected!
Wikia is a free-to-use site that makes money from advertising. We have a modified experience for viewers using ad blockers

Wikia is not accessible if you've made further modifications. Remove the custom ad blocker rule(s) and the page will load as expected.