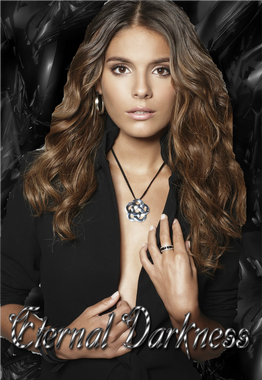 Eternal Darkness (also known as Light & Darkness) is The Originals Fanfiction and NightFall spinoff, a new series created by Cori11 and CarolovesTVD.
Plot
A young woman named Nyla Zepeda begins the new story which changes everything and exposes the darkness that surrounds the characters we know and the characters we will soon meet.
Characters
Bloodlines / Dawn of Magic / Immortality / Forever
Destiny / Converge / Finale
Tristin Mays as Fianna Jaysen (Seasons 5 to 7)
Lee Min-ho as Chūsuke (Guest Season 2, Starring Seasons 5 to 7)
Jonathan Keltz as Robin Cader (Seasons 5 to 7)
Nina Dobrev as Katherine Pierce (Starring Seasons 5 to ?)
Holland Roden as Sierra (Recurring Season 3, Starring Season 5 to ?)
Georgie Henley as Madeline Papillon (Seasons 5 to ?)
Chad Michael Murray as ____________ (Guest Seasons 1 & 2, Starring Seasons 5 to ?) - Jayla's husband, he plays an important role in the second half of the story as he guides the new female lead throughout her journey. Will relate to David from Blood+
Seasons
Soundtracks
Trivia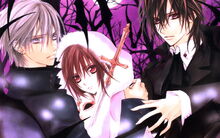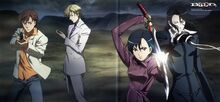 The alternate title of this series is Light & Darkness.
This series is inspired by and will relate to the popular anime series', Vampire Knight.

The first half series will relate more to Vampire Knight.
The fifth season will more relate to Blood+.

You can expect more of a horror genre and darker story to this series.
This series will bring a few TOF and NF characters together.
Each season will go by a different name.
This series will run for more than 6 seasons.
New types of vampires will be introduced.
There will be possibly two or three pregnant characters throughout this series.
We will see Nicole and Sophia mainly using a lot of dark magic.
Bethany and Sophia's friendship will be further explored.
Expect to see a brotherly-sisterly bond between Alec and Sophia.
There will be a very special wedding episode of where "The Originals" may crossover for a wedding.
There could possibly be a club in London that will relate to the Fae world that will be brought in later into the series.
The series will involve reincarnation.
This series will introduce Element Spirits.
This series may be more sexual.
Gay pairings will be finally be written into the series.
Eternal Darkness could have a series of miniseries' which will help introduce new characters and new stories.